November 5th, 2011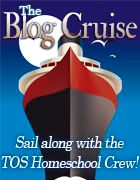 Ooka Island Adventure is a brand new, comprehensive reading program for early readers (Pre-K to Grade 2) that incorporates sound principles for learning to read within an extraordinarily fun, game-like environment, complete with a motivating storyline and rewards that make learning fun for kids.
My children (like most) respond very well to game-based learning, so I was very excited to receive a subscription to review Ooka Island.
The 3-D computer-animated program features a compelling storyline – a villainous pig has taught his henchmen to read and used their increased mental prowess to capture the helpless (and illiterate) Ooka elves!  Your child's mission is to free the Ooka elves by 'reading' books (not really reading them in the pre-levels but I'll get to that later) – and along the way they'll also have fun phonics lessons, alphabet lessons, phonological awareness games, and a whole lot more.  After the elves are freed, your child can play with them in the Pencil Playground – buy playground equipment, extra clothing, feed them snacks, and a lot more during their free play time (8 minutes that follows a 20 minute guided learning session).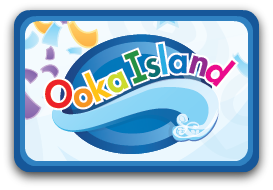 My five-year-old has been using Ooka Island and she loves the fun games and the engaging storyline.  Your child gets to pick their own avatar who goes through all the on-screen activities, and can change her clothes during free play time, go on the play equipment etc. so it's as if your child is really on the island having adventures.  The music is so catchy (we all get the theme song stuck in our heads), and she always ASKS to play Ooka Island – it's really like a fun game for her, even though it includes very solid, comprehensive reading instruction.
She gets to earn stickers when she progresses through the activities (which are just plain fun in their own right), free Ooka elves, and unlock fun items for her Pencil Playground (even though the elves there are very hard to actually engage in play – some more work needed there).  It's very motivating and fun.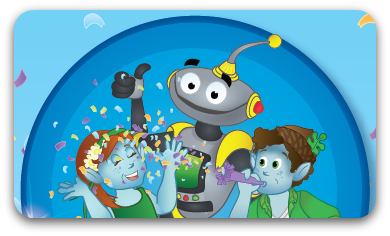 From my point of view as a mom I love the phonological awareness activities that help to build blending skills, like the Clumsy Whacky moving factory game where there are a bunch of items floating in a river, a voice sounds out a word slowly, and your child needs to put the parts together and click the item that is being said.  There is also direct phonics teaching in the Cave of Sounds (although this doesn't following a regular intensive phonics progression – they introduce two letter teams VERY early on, before even teaching all of the single letter sounds).  There is even a jet-ski game that uses microphone recognition to determine if your child is saying the displayed sound correctly.  There isn't an easy way for me to skip ahead in the game and see how it works for older children, so I can only comment on the Pre-K levels that we've gone through ourselves.  In all there are 24 levels that go from Pre-K all the way to Grade 2.
For the most part, my five-year-old could complete the learning activities independently, but there was one section of the program that she struggled with, and that I, as a dedicated phonics-mommy wasn't keen on either.
In the Popcorn Library, children 'read' books in the early levels, by watching a story being read to them on the screen with words that are highlighted as they go.  This is fine, my girls love digital 'read to them' stories, but what I DID NOT like was the emphasis on sight words that comes out of this reading activity.  There are some pictorial comprehension questions that were fine, but then comes the, "Click on the word that says _____."  This frustrated my little five-year-old SO much, and it frustrated me too.  I don't think the activity is developmentally appropriate, and I DO NOT want to teach her to just guess at words when she isn't even really blending yet :(.
For the most part, I was happy with Ooka Island – it's very comprehensive; all the skill building activities blend well together (except for those sight words in the Popcorn Library).  The phonological activities that lead to understanding of segmenting and blending are very promising, and I wish there was a way to do the program WITHOUT the sight word segments of the Popcorn Library.  It would be really awesome if that was the case.  As it is, I clearly have some mixed feelings about the program.
So, what does Ooka Island cost, and how does it work?  After signing up for a subscription you'll need to download a BIG program – 2 GB, so make sure you're ready for that!  It's also a bit of a memory hog (and has some glitches and bugs that still need to be worked out, but there is supposed to be a patch coming for those soon), so close everything else before running it.  You'll need an internet connection for logging in and keeping track of your child's progress, but once you have the download, it really doesn't take much bandwidth.
For one child the pricing is $12.95 for one month, $59.95 for six months, or $99.95 for a year.  For up to four children the price is $19.95 for one month, $99.95 for six months, or $129.95 for a year.  You can find all of the pricing details and sign-up information here.  There is even a 14-day free trial that you can sign up for to see if this program is a good fit for your family.  If you like it, you can use this code LAUNCHSPECIAL30 to save 30% on a monthly subscription!

Don't forget!  You can also find many more TOS Crew reviews of Ooka Island Adventure here!
Disclosure: I received a 6 month subscription to Ooka Island for the purposes of this review.