December 20th, 2011
As part of my duties as a TOS Crew member this year I was given the oppotunity to review a volume of The World's Greatest Stories.  Our family was sent a copy of Volume 1: The Prophets, a CD featuring dramatic Bible readings directly from the biblical text by George Sarris.
The readings included on this CD are:

The Blazing Furnace – Daniel 3
The Handwriting on the Wall – Daniel 5
Daniel in the Lion's Den – Daniel 6
Elijah and the Prophets of Baal – 1 Kings 17-18
The Prophecy of Jonah – Jonah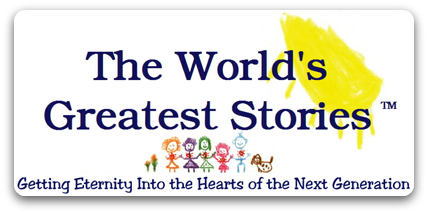 This is such a unique way to expose and familiarize children with God's word!  Word for word readings (you can get the CDs in KJV or NIV, we chose KJV) full of drama and excitement.  George Sarris reads very dramatically with different voices, lisps, breathing, and much more.  Sometimes Sarris reading was a bit overenthusiastic and we had some giggles, but it certainly did enliven the readings!  There is also a dramatic sound track with music and sound effects that really captivate listeners.
My daughters asked me to, "Play another story Mommy!" when we would come to the end of one of the tracks on the CD.  This CD is 55 minutes in length with each of the stories around 8-15 minutes in length.  We like listening to them when the girls are coloring or playing quietly, but they'd also make great CDs for car trips – even quick errands because no individual story is too long.  They'd also make great, engaging listening for family devotions, particularly if you have audio learners in your home!
At only $7.95/CD I think these recordings straight from God's word are an excellent value!  I hope that they will be available as MP3 downloads in the future!  There are currently six volumes, and if you buy any combination of six CDs you receive free shipping!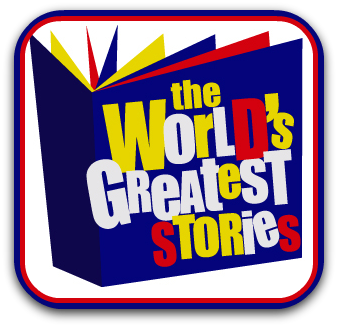 You can find a list of all the available recordings here, and also listen to some audio clips online to see if this series would be a good fit for your family.  I plan to buy Volume 2: The Life of Christ to enjoy with our girls because it has one of my daughter's FAVORITE stories from John 9 on it!
Disclosure: I received a copy of this CD in order to review it, all thoughts and opinions are my own.
You can read reviews of the other CDs in the series here at the TOS Crew blog!